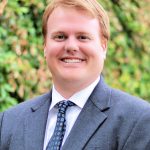 Production Partner- Licensed 1638449
Bryan Cowan is a big part of what makes the Porch Light Branch what it is today, as he started working at Porch Light after just a few months following the opening of the branch.
Bryan takes his time to understand his client's whole financial picture, and his advice is based on their short and long-term goals. Bryan spends time with each client, either in his office or through a virtual meeting, to walk with them every step of the process and to ensure his borrowers have clarity around making their educated decision.
Bryan and Jake both went to Desoto High School and already knew one another before Jake opened Fairway's Porch Light Branch in 2017. Bryan graduated in 2008 from the University of Texas at Dallas with a B.S. in Finance. Having a degree in Finance from a top-tier public university allows Bryan to match his people skills with a knowledge of the loan process. In his free time, he enjoys playing golf and spending time with his family and friends.